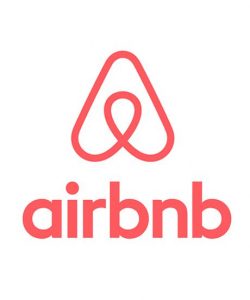 Our integration to Airbnb has lanched.  It may still require a bit of tweaking in the next couple of weeks (July 2017), but we felt it was close enough to warrant it going live.   This integration is not as slick as the one we have with HomeAway as Airbnb is not an entity that was designed with the needs of the property manager in mind.  It was designed for people who want to share a room in their house.   Airbnb likes to centralize all the tasks to make it super simple for someone with a spare room to collect payment, remit taxes, etc..    That model doesn't work so well for a professional property manager.   Not too mention the typical Airbnb guest profile doesn't match up well with a vacation rental manager who is more accustomed to taking bookings far in advance.
A more typical Airbnb guest is a last minute booking, far more likely to be seeking a discount, as compared to a more traditional vacation rental guest who books far in advance and is less price conscious and more concerned about securing the best possible place for the dates they require.
Unlike HomeAway and other channels, Airbnb does not share guest payment data, they don't allow participation in the guest inquiry process, they have a very restricted set of fees (one fee actually), they collect the taxes, they restrict the cancellation policy, etc..   So there are many nuances.   It can be made to work, but your business model must be flexible to work around the limitations imposed by Airbnb.
Airbnb also doesn't want inventory in certain areas, mostly in New York and in other areas where litigation is pending.
Airbnb REQUIRES that a new Airbnb account be established for the integration.   Lodgix will then populate your new Airbnb account with the property data on Lodgix.   THERE IS NO WAY TO USE YOUR EXISTING AIRBNB ACCOUNT.  Once the new account is populated, your Airbnb account manager will migrate your reviews to your new account.
Initially Lodgix will be charging an additional 1% on every booking originating from Airbnb once integrated.   This fee may be reduced, capped or eliminated in the future.  However right now we really have no idea as to the support costs that will be required to maintain this channel.   Airbnb doesn't allow access to their developers, which means that when we experience issues we have to submit tickets through our account rep at Airbnb who then acts as the middleman for issues and it just takes MUCH much longer to get answers, if we ever receive an answer at all.  For that reason, we are not willing to bear those support costs and need to pass them along to you.  If all ends up going smoothly we will work aggressively to implement a cap or perhaps remove the fee completely as we did for HomeAway and Flipkey.
The integration setup and settings page can be found at:
Settings > Channel Management > Integrations > Airbnb tab