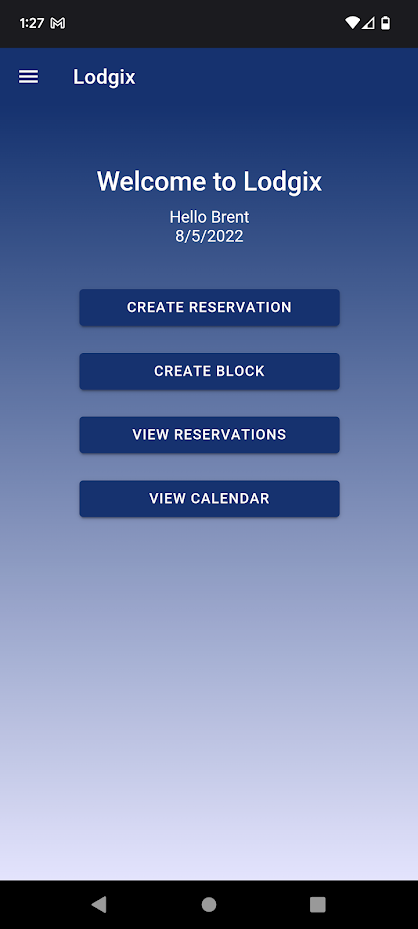 Over the summer, we had an intern whose job was to publish a simple app for a Lodgix subscriber to quickly create reservations and blocks from a mobile device. He did a great job and the only remaining task is to code an integration with Stripe and Authorize.net to allow the secure entering of guest credit card data for new guest reservations.
At present, we only offer a housekeeping app. The plan is to fold the housekeeping app into the app created this summer to offer one app with different levels of access depending on the access level of the logged in user.
This app will be made available in both the iOS and Android app stores. Fingers crossed we will get this out the door in October sometime.