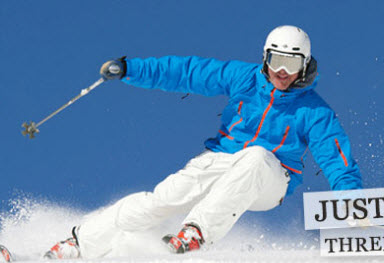 Lodgix really does make life easier!
Raised to be cautious, I spent months searching for the right software to organize my small but growing property management and vacation rental business. I was hung up on wanting a system that is not online, but after speaking with Brent at Lodgix, I realized the major benefits of an online system in general. I signed up for three free trials at different companies and found that Lodgix is the best with regards to innovation and ease of use. The thoroughness and speed of receiving an answer to any question I could come up with also sold me on Lodgix - and most of the responses come from the owner himself! If you are in the market for an online platform to increase your ease of bookings, quickly create detailed owner statements, organize clients and vendors and save you countless hours of manual email responses to inquiries, then Lodgix will not disappoint!
Elizabeth Dicks, Owner - Jet Set Property Management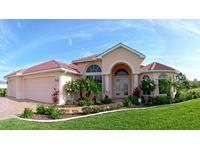 Feedback for Lodgix.com
Pros: I found Lodgix.com almost two years ago when I was looking for a comprehensive, convenient, and contemporary system to manage a number of highly frequented vacation rental homes in Southwest Florida. With Lodgix.com I have met the most competent partner imaginable. It is a very upscale, highly professional system, very easy to navigate and virtually fool proof. The organizational structure, communication, and accessibility are very user friendly. Problem-solving strategies are in place and all issues are addressed in real time with not waiting times. I had expressed the desire to have some extra features added and all my demands were met in all regards while the areas I had requested to be changed were tailored exactly to my requirements. I have only the best things to say about Lodgix.com and I am glad to be working with a reliable and competent partner. Cons: none Overall: would recommend it anytime
Stephan Sanford, President / Real Estate Broker - Sanford Realty, Inc.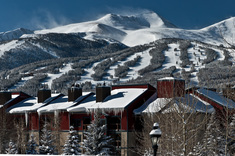 Tried a couple – subscribed to Lodgix.com
Pros: - Customer Services: Soon after registering for my free 30 day trial, the President of the company jumped in and started helping me configure the app. to fit me specific needs (pricing model, etc..). I was surprised, impressed and thankful! He was obviously engaged and willing to spend the time necessary to ensure I was successful with his solution. I knew then that I would be able to pick up the phone or e-mail to get a question answered, quickly. - GUI: Seems to be the most up-to-date one in my price range. - Price: STRONG value. - Intuitive: Obviously, you have to move through various screens to manage different aspects of the application and customer information ¿¿¿ however, all in all pretty easy navigation. - Functionality: everything ¿¿¿ and then some ¿¿¿ that I need. Cons: There is a learning curve. However, I got through it with some quick responses from tech support. Overall: Yes - I have and will continue to recommend this product. It's a lot of value for $19.95 per month. I also like the fact that I don't feel like any old customer. Being in the technology business I hear a lot about partnering. However, I had never really experienced it until I started working with Lodgix.com. even though this is a micro business - it is my business and it is important to me. it's good to know I have a "partner" i can reach out to for help in this area. Additionally, I think the leaders of Lodgix,.com have built - and will continue to build - their business on their genuine commitment to help VR owners be successful - rather than building a business on sales - which frankly, I see too much of in today's ultra competitive business environment. Lastly, I am not a relative of one of the owners. Just found these folks through and internet search on Google less than 30 days ago. As a matter I have not even paid them yet
Dave Savard, Owner - LuxuryInBreckenridge.com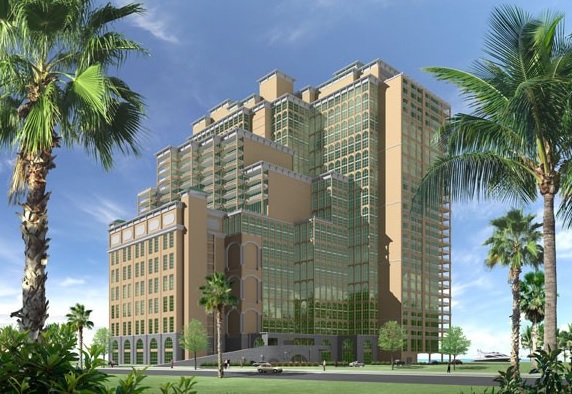 Easy to use, great vacation rental software
I have been using Lodgix for over two years to manage condos my boss has along the Gulf Coast. Lodgix has been a lifesaver. Prior to Lodgix, I did everything manually; if I had a booking on the weekend, it was ten to fifteen minutes of work at my computer. After the switch to Lodgix, I can book someone from my phone and it's just a matter of putting a few bits of information. I cannot imagine not using this software for managing our rentals. Pros: -Calendar integration with VRBO.com -UI is simple to use -Great reporting system -Inexpensive monthly charge for just a few units - Great customer support -New features constantly being added/updated Cons: -Lacks some "reminder" features (can be compensated by sending email alerts to yourself) -No Quickbooks integration (although it is coming soon) -Not the most friendly layout for mobile devices -No iOS app The group behind Lodgix.com have done a great job and are continually enhancing their product. They've got a lot of features in the hopper which will only continue to make it better. Lodgix is top dog when it comes to rental management software!
Thomas Rizzo - SRML Properties, LLC

Splendid system with a very good pricing options
Pros: Easily implementable and takes no time to be up and running. Has very flexible pricing options which helps a lot to get started . You can set your prices in a various ways (days /weeks /months) which is very important in the apartment rental business. Triggers option lets you automate the most tedious but important parts in the communication with employees and customers. Cons: Can't think of anything. Overall: Definitely will recommend to property owners who value their time and the the time of their customers
Georgi Zanev - City Style Apartments LLC

Great product – Fantastic Customer Support
Pros: Easy to configure, flexible, superb customer service. A request for customization for a report was done within hours. Lodgix is completely open to suggestions to make the product fit the needs of the customer. the most responsive software vendor I've ever dealt with! Cons: None at this time Overall: This product has enabled our company to launch our business quickly and with every confidence that our back office and web site integration were seamless. Lodgix was very happy to work with our web developer on customization and they continue to be incredibly supportive.
Bob Walck, Partner - Be Our Guest LLC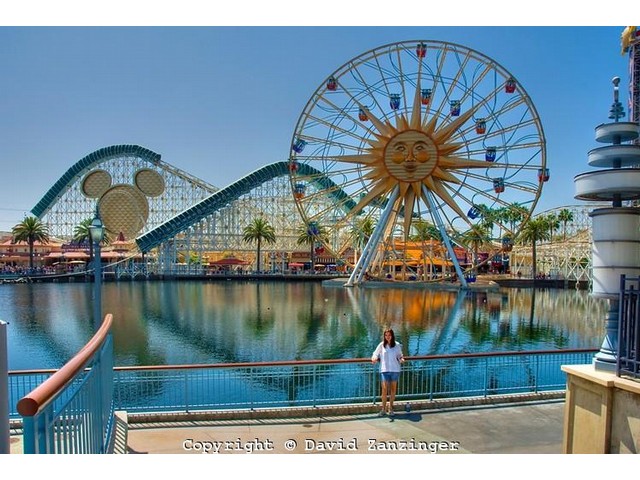 Everything you need right when you need it!
Pros: I have to say that your interface is soooo user-friendly. Its built to handle online bookings, over the phone bookings, whatever... you have already thought of it and its in there! I love Lodgix. Not only is the back-office software user-friendly, but the online availability calendar that my customers use to click-n-drag, get quoted, and then proceed to their reservation --- its the best I have seen. Its so easy to use, and its "live" so it makes my life easy. Potential guests can always be pointed back to my calendar online because I know its up to date and accurate.I am so happy you've been in this business and you designed the software with the owners in mind. I've only been doing this for a week but I can already tell it will not only save me a ton of time and stress, but it comes across much more professional to the customers as well, which I think leads to more bookings. Cons: Thought about it... still thinking. Overall: Get this product. You'll love it. Your customers will love it. Worth every penny!
Josh Hochgesang, owner - Storybook Villa

Great Product and Great Service
While the reservations seem to come in on-line all the time, we at Cook Forest Top Hill Cabins sometimes have 4 to 5 on-line reservations first thing in the morning from the night before. Our total reservations, since we started with the on-line bookings, are up overall by about 25% per month and we expect it to increase even more as time goes on. We also really like the merchant processing system that is in place, cdgcommerce. Thanks for your great service! Cons: One Con was in setting up as I misunderstood what was required. We have a merchant account that we use in our office when people check in. So when I was asked if we had a merchant account, of course, I said that we did. BUT, I did not understand that we needed an ON-LINE merchant account. This on-line merchant account is a totally separate account from what we have in our office. It took a few weeks longer to get up and running but the wait was worth it. We love CDGcommerce, the company that we went with for the on-line merchant account and things are working very smoothly now. Overall: I would highly recommend this on-line booking system to any business who wants to increase cabin or cottage bookings. I would also recommend Lodgix.com for their design work that they completed on our website. It is very functional and is much more useable than the old site. I love blogging right on our new web site and having customers write their reviews has been a boon! I can post upcoming events to let our customers know what is going on in our area.
Lois McFadden, Co-Owner - Cook Forest Top Hill Cabins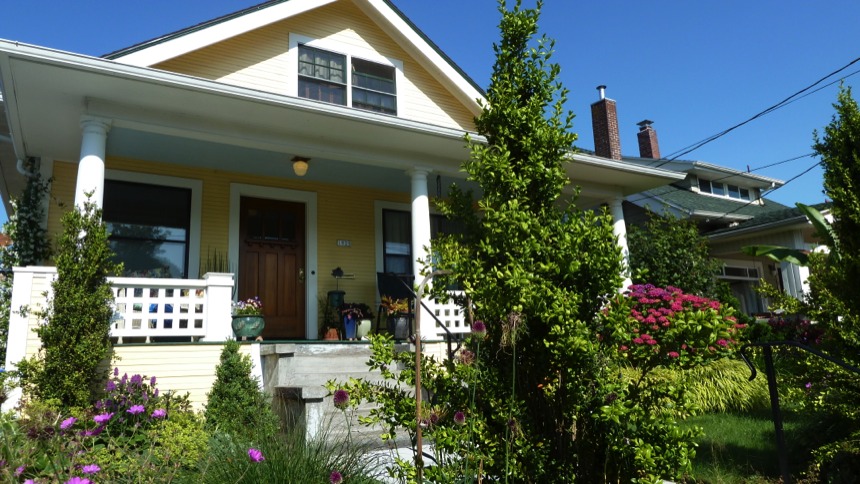 When only the BEST will do!
Pros: My "real job" requires me to be available 24x7, so I knew I needed a system that could automate everything in VRBO business the way *I* wanted it automated and this system is it!! I tried a few others but I knew they weren't for me when I was still trying to learn them three days later. With the Lodgix system I was up and running within a day because the system is *super intuitive* and just that easy to use. I think the one of the best testaments to the system is every time I ask myself "I wonder if I could have the system do X" and it can. Like others I enjoy: 1) Waking up in the morning to bookings that occurred over night while I slept. 2) Reading emails from my staff confirming job assignments that were automatically assigned by the system based on bookings. 3) Being able to handle all credit card transactions within the same system. Finally, I have been able to achieve a 70% occupancy rate through mid 2014 with no effort since Lodgix does all the work! Cons: Not a one! Overall: When only the best will do - get Lodgix, there is simply nothing better! Vendor Response by Lodgix.com Hi John, thanks for the kind words. It's been great working with you over the past couple months. I think you'll be quite pleased when we get into the some of the fun social media stuff in the latter part of this year. We'll be putting out some neat tools for Facebook and Twitter to bring those important marketing vehicles into Lodgix to allow for easy updating, booking and automation using Lodgix. Thanks again!
John Cummings, Owner - Home in the Hawthorne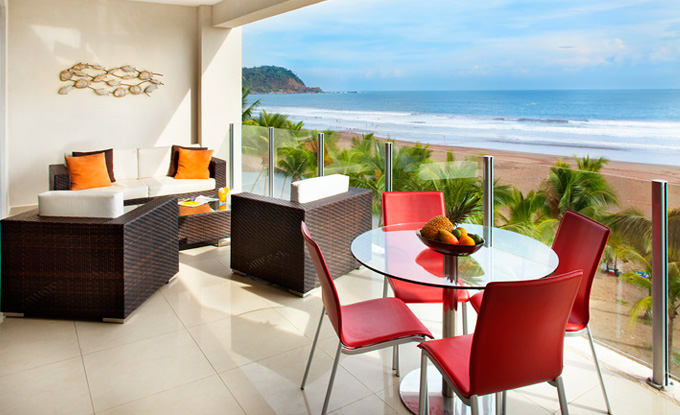 Great easy to use software!
I've been using Lodgix for managing our Vacation Rental business for over a year and we love how easy to use it is, how people can reserve online, how it syncs to all the listings we have on the internet and some many other features. I totally recommend it!
Michelle Rodriguez, Manager - Best in Jaco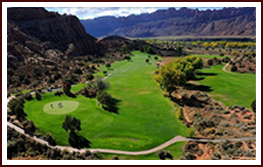 The BEST management tool available for Vacation Rental managers – Hands-Down!!
My father and I started our company about 5 years ago and kept track of everything in a hand-written calendar-book. When that got too hectic, we tried an online hotel software that we thought was amazing and helped us out a ton... soon we found ourselves struggling with the system and needed something specifically designed for Vacation Rentals. I did some research and found Lodgix.com. It looked like an awesome program at first, but I must say that I was completely surprised to find out how much it does to simplify our work load! It has far exceeded our expectations and it seems like every month or so they are adding on to the possibilities to make it even better than it is! As a consumer, I am extremely satisfied with the system because it is so user-friendly, yet deeply complex beneath the surface. For my customers, I'm even more pleased with how user-friendly it is on their end!  Thank you Lodgix.com!
Josh Murdock, General Manager - Canyonlands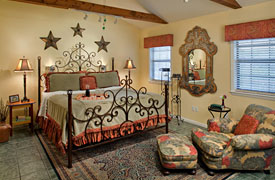 One word IMPRESSIVE!!!
Pros: * Lodgix.com vacation rental management software on a scale 1 (worst) - 10 (best) Lodgix.com rates 10+++, * The software has an intuitive interface * Guests can easily reserve and book a rental online * Outstanding Customer Service * Lodgix is highly professional and attentive management team committed to the highest standards of service * Problem-solving strategies with online documentation * Lodgix vacation rental management software is the best software on the market! Cons: NO CONS, JUST PROS! Overall: I did some extensive research on the internet for vacation rental software without success until I found Lodgix.com Website I immediately downloaded the free 30 day trial. One night, shortly after registering I was struggling with setting up my weekly, daily rates, learning the software, etc. I received an email from Brent M. Kleinheksel (President) of Lodgix. Brent jumped in and started helping me configure my weekly, monthly rates for my vacation rental. I was surprised, extremely impressed and thankful! Brent was obviously engaged and willing to spend the time necessary to ensure I was successful with setting up my vacation rental software. Phone calls and emails are always answered, quickly. At this point, I was convinced this is the software I am going to use for my online vacation rental management software. I would highly recommend Lodgix.com vacation rental management software!
Azalea Boehm, Property Owner - Honeysuckle Cottage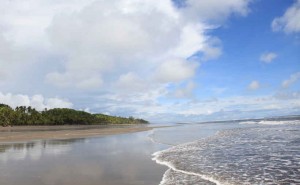 Exceptional and Elegant
We have been using the Lodgix booking system for over a year now and have found it to be ever-evolving to meet our needs. Any time was have had an issue, it has been investigated thoroughly and fixed, so we can't say enough about their support. The system itself makes it very easy to manage our many inquiries and the time-saving has been immeasurable. We can't recommend the Lodgix system enough!
Shannon Playfair, Founder - EcoVida Properties