We are getting close to taking the wraps off our new Lodgix Facebook App integration.   It's not really a vacation rental game changer by any stretch of the imagination, but it will make it significantly easier for viewers of your Facebook page to surf your vacation rental inventory and book online right from within Facebook!
We've coded this from scratch, while porting over the general look and feel of the property listing and sort pages from our WordPress plugin.
Overall, it always makes sense to take advantage of additional exposure, especially when it's free.  In my own experience, I find myself surfing a property managers Facebook page, but I don't often click through to view their website.  However if there was a tab right in my face within Facebook, highlighting the properties for rent, I would click on that.  It's just easier, it doesn't interrupt my Facebook "flow".  Thus, it seems like a good idea to connect Lodgix with Facebook, what do you think?
Here are some screenshots from our test integration so far!
Image #1: Custom tab for guests to view inventory.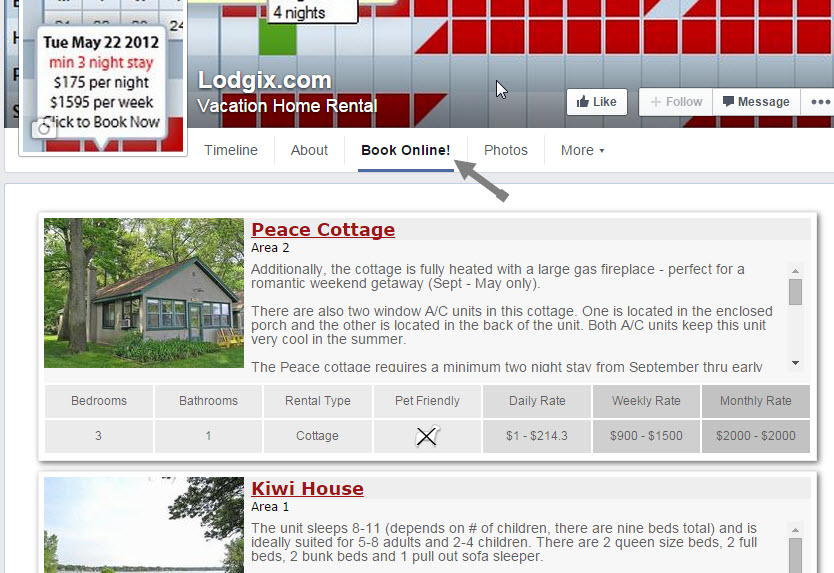 Image #2: Property display
(note image gallery, jQuery Tabs, etc.)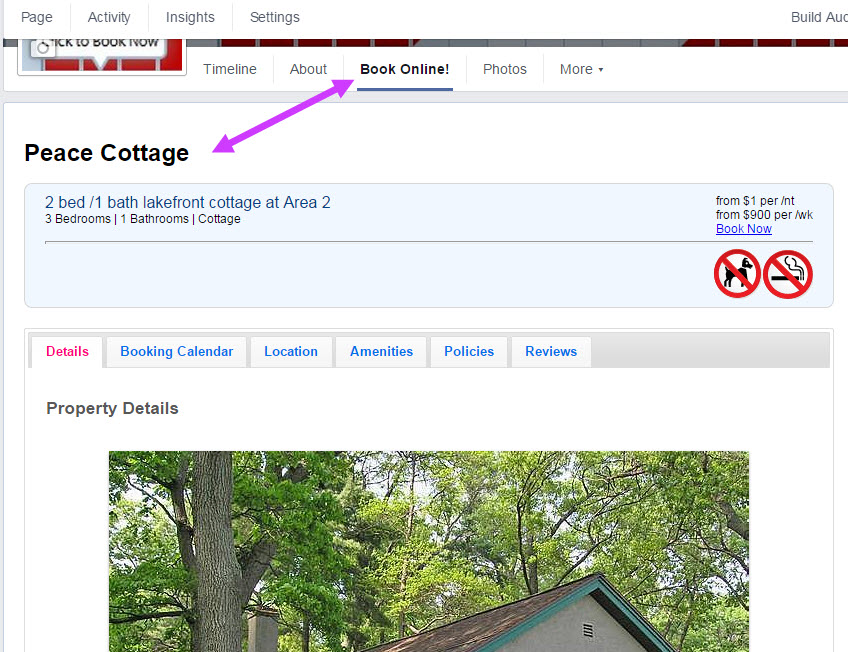 Really all that is left is some additional cleanup and testing!