The Internet continues to change and evolve.  As such we've decided to double down and have committed to hiring two additional developers that will start in late May.   We are updating our software development processes and taking everything to the next level.
The first step we need to take is to update our own website.  From there we'll be able to leverage those learnings and technologies to redesign our booking pages and update our calendars to make them more appealing and effective on mobile platforms.
Here is a screenshot of our new website: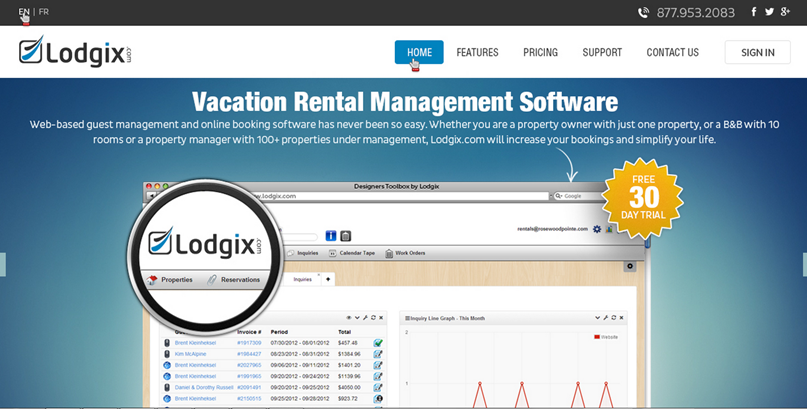 Once we get the additional development staff settled in we hope to speed up development (and innovation) and look forward to introducing:
Significant improvements to housekeeping and adding ability to assign housekeepers, track and report status of cleans, etc.
Improving the rates / rules setup interfaces, allowing rates and rules to be extended forward with a click of a button.  Additionally more tools are planned to make the initial setup of nightly, weekly and monthly rates easier and quicker.
Addition of Booking.com to our list of channel partners.
Launching a new changelog allowing all subscribers to quickly see a daily log of new features, changed features, retired features, etc.
Continued enhancements to our Quickbooks sync module.
More features and enhancements to the property management module to make the generation of owner statements more intuitive and containing deeper links to guest invoices.
Continued work on revamping the internal user interfaces to support mobile devices and ease of use.
And there are many user submitted suggestions for improvements that we are constantly monitoring and reviewing for implementation into the application.
Lots of great stuff!  We are committed to Lodgix and committed to our clients!
Brent