Nothing earth shattering in this update, but there are a few notable items that will help make life easier for some property managers.
Channel manager commissions can now be passed to owners
Many PMs use channels like Booking.com and Expedia.com as a source of new business.   The channels have substantial commission rates which they assess to the PM.   Many PMs wish to pass those fees on to the owner via the owner statement.   That is now possible!
The commission rate being charged by the channel must be entered withing Settings > Integrations > Channel Commissions.

Next there is a setting within the property management module for each owner that must be set to allow the commissions to pass through to the owner statement.  Keep in mind Lodgix charges an additional 2% for Booking.com and Expedia.com reservations, that 2% will be added to whatever commission rate you define for each channel.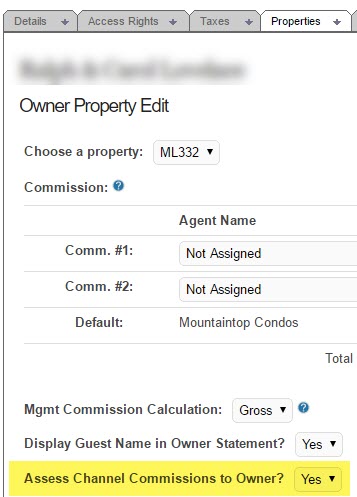 There is also a new Channel Commission Report which will show all channel commissions for all properties for any given period.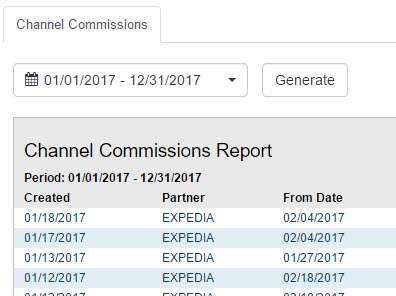 Invoice fees can now be included as commissionable revenue on owner statements
Previously PM commissions could only be assessed on rental charges.  Now there is a new option within the setup of each fee or service to allow a commission to be assessed on it.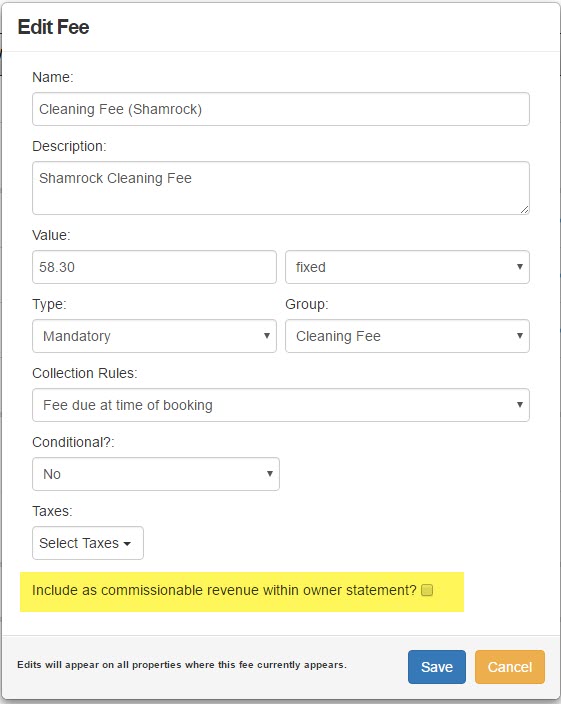 Area filter added to the calendar tape
For PMs with larger numbers of properties we had a couple requests to allow filtering by areas.  This feature has been added to the internal calendar tape.

Fees and services can now be designated as internal fees
Occasionally there are fees which a PM might want to assess a guest after the booking.  These fees are not meant to be viewable by guests when booking online. In our previous implementation there were only options for a fee to be "mandatory, optional or a pet fee".  Now there is a new option to denote a fee as being as "Internal" fee.  When a fee is set to "Internal" that fee will not be displayed during the online booking process, it will only be available to the PM within the Lodgix invoice.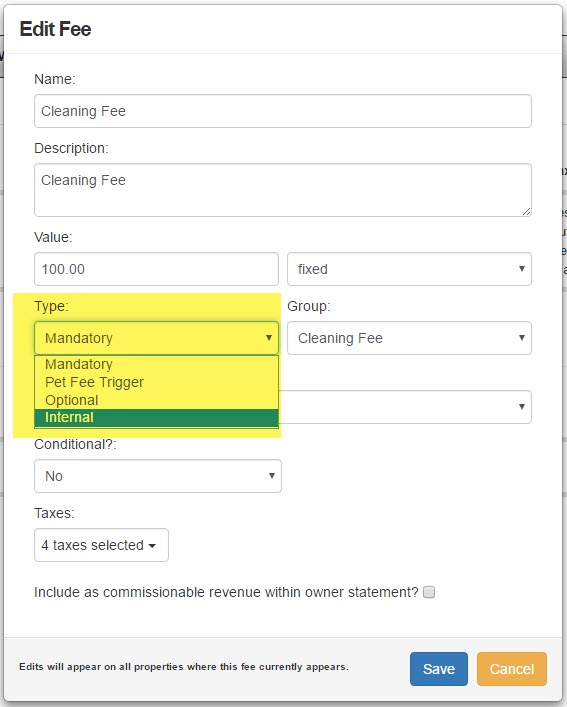 Please edit each of your existing fees of you need to denote them as being "Internal" fees.
I hope these new features make your management life a little easier!
Sometime within the next 10 days or so I hope to be writing about the launch of a significant new feature – the GUEST PAYMENT PORTAL.   That's right, no more calling guests to update their credit card, just send them a payment request and the guest can go online and pay a balance, update their credit card, etc..  It's coming!!  There'a little more fun stuff that will be included in that release, so stay tuned!