Our property setup interfaces were the oldest remaining interfaces on the application, dating all the way back to our launch in 2018.   Presenting old interfaces to new trial subscribers is not generally considered a good thing, so for the past 12 months we've been slowly rearchitecting how properties are setup.   Originally each property was setup individually.  This worked fine for small companies, but for larger companies (or any firm with 5 or more properties),  it just makes sense to be able to setup certain items once and then have those items optionally flow to other properties.
Additionally, we are constantly strivign to make all of our interfaces mobile friendly, and the property setup interfaces accomplish that nicely!
One of most notable improvements is the user interface for uploading images.  It is now super streamlined and provides feedback on the image size and alerts the property manager if an image really should be uploaded at a higher resolution.   We also offer the ability to download the original image, which can be nice if the original image is lost.  The uploader now also feature status indicators and reduces a few steps to make bulk uploading of images super easy.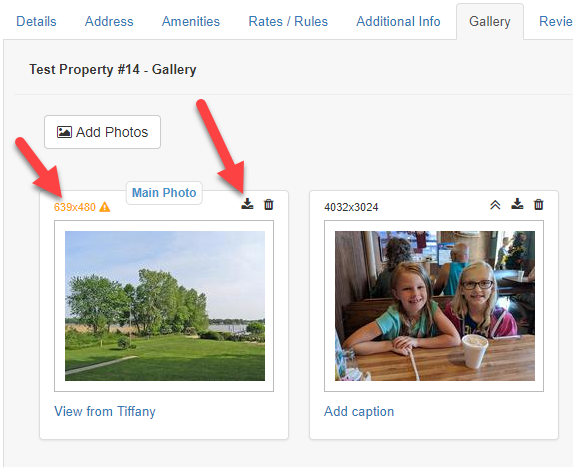 Several fields have also been combined to make the setup process seem less daunting.  Overall the property setup experience is much improved and should encourage new and existing users alike to dig further into the application!