The last several months have largely been spent navigating the summer holidays, while also working hard with our new development team to familiarize them with Lodgix.   Initially, we've been working on moving much of our static data on the Amazon cloud platform, while simultaneously working to device a new internal page rendering scheme which will allow us to update Lodgix incrementally to take advantage of the latest and greatest design and development methodologies.  It's a big undertaking, but progress is being made.
We continue to roll out, small improvements in the short term, like the one we did today, which allows subscriber / employee blocks to be designated as owner blocks which will show up in the calendar tape, as well as in the housekeeping and arrival reports.   A small change, but useful for many PMs.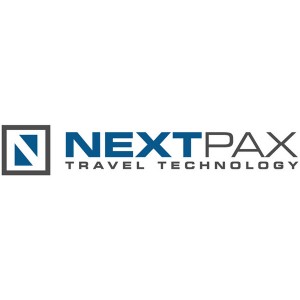 We also inked a partnership agreement with NextPax.com.  They are busy integrating our API into their systems which allow Lodgix subscribers to distribute inventory to 50+ new channels including booking.com and many others.
NextPax increases vacation rentals visibility and bookings worldwide by connecting property managers and owners to online travel websites, travel agencies and real estate websites. Property Managers automatically publish and update their listings through API-based integrations with their Property Management System (PMS), while those without a PMS can login to NextPax to add their vacation rental. All listings become immediately available for booking through a global network of online travel websites, travel agencies and real estate websites. 
We will have more information at the time the integration is complete and distribution is live, perhaps in middle of September?
Update: July 10, 2015, still working on this.  Turns out we had to drop our partnership with bookingpal and use NextPax instead.   After solving several obstacles we are no moving forward at full steam.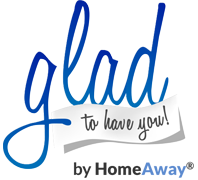 Glad to Have You is a mobile app provider that some Lodgix customers may find of value.   It's not one of our personal favorites, but enough PMs use it that it makes sense to code a feed to it for those that have been using it with other systems.
We do have plans for our own mobile app for guests, however this is still in the planning phases, as in our opinion putting out an app like Glad To Have You offers little value add to the guests.   As such we are working on a mobile app that offers a true value proposition to both the guest and the PM.  As a vacation rental guest myself, I do not want to clutter up my precious iPhone space with another worthless app delivering me regurgitated content that could just have easily been emailed to me.    Apps are nice and all, but the utility of many of them is negligible and the actual usage statistics for most are very poor.  We'll see if we can do better!

Intuit recently made some functionality available via their QuickBooks Online API.  We've got quite a few new features and enhancements in the queue for the QuickBooks Online Sync, however we've been waiting on Intuit to release the documentation for their new functionality.  Now that they've done that, we'll start work on putting out some much needed new functionality soon!
Thanks for your patience!  I expect our development pace to pick up as the new team becomes more accustomed to our code and culture and as we slingshot out of summer and settle into the routine of fall / winter!