Most vacation rental owners and managers have no idea that WordPress has transcended being a simple blogging platform and turned into a full fledged content management system for vacation rentals. Even I was surprised at how easy it was to use WordPress to create great looking vacation rental websites.
However even with the large number of "themes" (both free and "for fee") available for WordPress, there really aren't many good vacation rental themes for WordPress. Additionally, if you are concerned about building a Search Engine Friendly vacation rental website, then there some limitations to WordPress which can be frustrating.
Enter Thesis. Thesis is a framework for WordPress. It is like a theme, but much much more powerful. Thesis transforms WordPress and makes it MUCH easier to custom the look and feel of WordPress to develop very powerful Web 2.0 vacation rental websites.
Thesis is installed into the /wp-content/themes directory just like any other theme, but then you can also install a skin on top of Thesis which really takes WordPress to the next level.
Below are some examples of websites we've developed using Thesis (and are also integrated with Lodgix.com, using our vacation rental WordPress plugin). If you'd like more information on having Lodgix design and develop a vacation rental website for you, please fill out our questionnaire and email it back to us. Pricing is more reasonable than you might thing for a completely custom site!
Big Fresh
With a well-rounded, uniquely-experienced team, Big Fresh is able to offer clients the creative, technical, and marketing expertise that their business needs. Add to that integrity and a desire to build solid, long-term relationships and you have a winning combination with Big Fresh. Learn more here: https://www.bigfresh.com/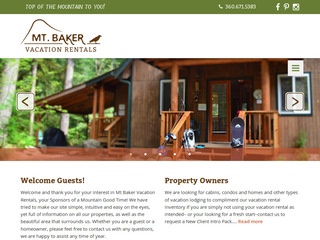 Cabin rentals on Mt. Baker, Washington.
Cotton & Company
Cotton & Company is located in Stuart Florida, and is focused solely on real estate marketing. More information can be found at TheCottonSolution.com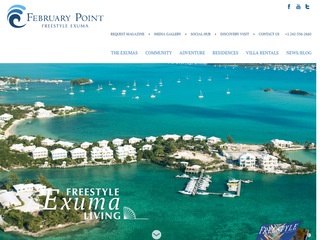 February Point on Great Exuma delivers a freestyle out-island lifestyle in a private destination marina community. Whether you're seeking a vacation rental, Bahamas real estate investment or homeaway from home, you'll find a resort lifestyle unlike any other. The Exumas are a Bahamas favorite for the rich and famous, where gin-clear waters in amazingly vibrant hues surround you in every direction.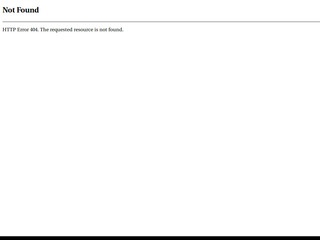 Great Abaco in The Bahamas is home to Schooner Bay, a harbour village designed and built using sustainable practices and materials. A protected harbour marina, tranquil beaches, eco-adventures, a fully stocked organic farm, infinite fishing and water sports - it's a cherished out-island life that celebrates authentic Bahamian village life and its extraordinary natural surroundings.
Ignition Graphix
Located in Heber City Utah, Ignition Graphix provides full service graphic, web and print design. View their website here: http://www.ignitiongraphix.com/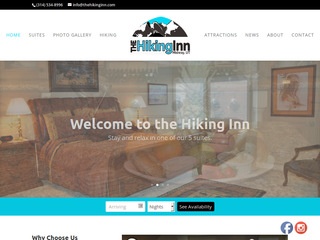 The Hiking Inn was a concept developed over several years. The home was built in 2003 as a private residence. In February 2011, Lynn David purchased the home with the desire to develop a place for visitors to use as a base to enjoy Midway, Heber Valley, Park City and Sundance environment. The home sits just above the quaint Swiss City of Midway, Utah. Lynn's passion for hiking in the mountains of Utah and his hobby for collecting Olympic memorabilia is exhibited through the Inn.
InterCoastal Net Designs
InterCoastal Net Designs does some great work, Located in Ocean Isle Beach, NC. View their website here: http://www.icoastalnet.com/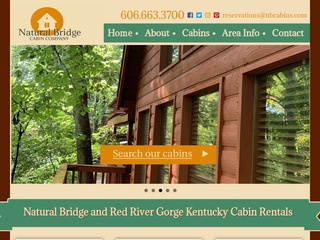 The Natural Bridge Cabin Company has cabins located in the Natural Bridge State Park and Red River Gorge area of Kentucky.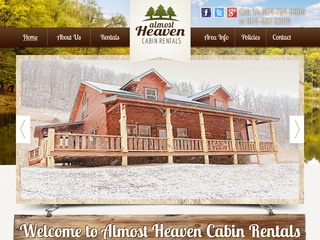 Almost Heaven Cabin Rentals is located in Logan County, West Virginia. Our cabins are convenient for travelers, located just off of US Rt. 119 Hwy. Almost Heaven Cabins are great for the adventurer due to our close proximity to the Hatfield McCoy trails.
WordPress Websites
Lodgix.com customers using our WordPress plugin. These sites were designed by other third party website design companies.
Lodgix Designed Sites
Many times a new Lodgix client will require a new website but don't want to incur the expense or time required to research and contract with a designer. In those instances, Lodgix will step in and within 48 hours, we will launch a responsive, search engine friendly WordPress site that utilizes the Lodgix WordPress plugin to produce a very functional, easy to navigate site that gets the client up and running without any hassle or great expense.