Oh wow, three updates in one day! Another small step in the right direction. I didn't even get to write yet about the enhanced owner login functionality or triggers or our new HTML5 website designs, so much is happening!!
Vendor management is really a lite contact manager for your vendors. It's heavily associated with the rental expense and work order functionality.
Work Orders > Vendor Manager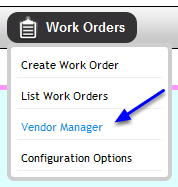 Add Vendor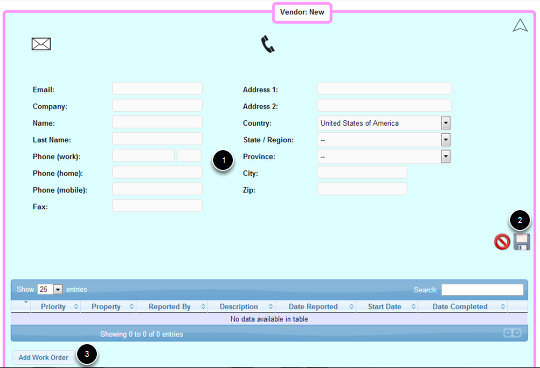 Enter vendor contact information
Save data
Add work order (optional step)
Work orders assigned to this vendor will appear below the vendor contact details.